WCF Celebrity Chef Extravaganza
23-February, 2014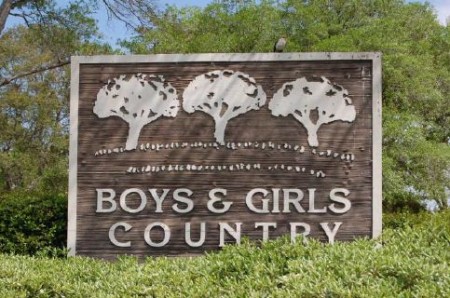 ---
The Celebrity Chef Extravaganza is a unique event where friends gather together for a private reception and an exceptional five course dinner, that will be prepared by five celebrity chefs. This year the dinner will take place at REEF Restaurant in Houston, Texas. Attendees purchased this auction item at the 2013 Connoisseurs for Charity Dinner.
All proceeds from this event directly benefit Boy's & Girl's Country, which is a 501(c)(3) not-for-profit charity whose mission is to change the lives of children from families in crisis by loving and nurturing them in a Christian home environment, raising them to become self-sustaining and contributing adults. A total of 48 couples will be in attendance when the $300,000 donation is presented to the organization; in addition to the donation, the five celebrity chefs each donated a unique, "one-of-a-kind" Chef experience for the children at Boy's & Girl's Country. The Woodforest Charitable Foundation appluads Boy's & Girl's Country for impacted these children's lives in a positive, loving way; teaching them strong morals and values that are vital in life when growing into young men and women.
The Woodforest Charitable Foundation was created by Woodforest National Bank in 2005 as a direct result of its desire to support and invest in the communities in which it serves. The Foundation is committed to assisting those in need, enriching lives and communities through dedicated leadership and faithful administration by providing funding to qualifying 501(c)(3) charities. For additional information regarding the Woodforest Charitable Foundation, call (832) 375-CARE (2273) or visit the foundation's website at www.woodforestcharitablefoundation.org.