The Salvation Army - Wayne Bergstrom Center of Hope recently received a $50,000 donation from Woodforest Charitable Foundation.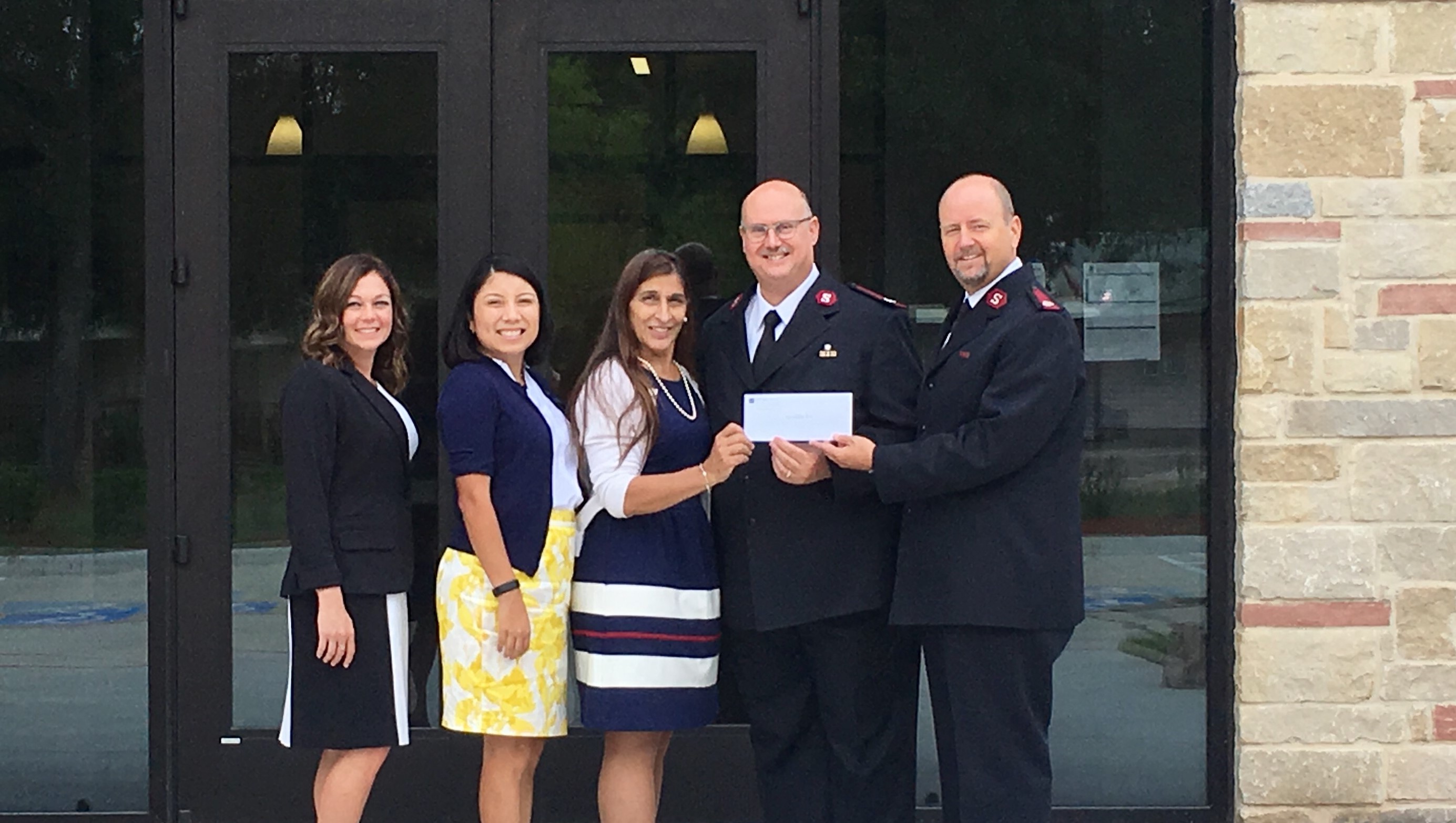 ---
Conroe, TX - The Salvation Army – Wayne Bergstrom Center of Hope
The Woodforest Charitable Foundation has recently made their second of three $50,000 donations to the newly built Conroe Shelter – The Wayne Bergstrom Center of Hope. The Salvation Army's mission is to address homelessness, food insecurity, and poverty within Montgomery County. The new shelter will have the capacity to accommodate approximately 74 individuals, doubling the number currently being served on any given night, in addition to allowing for lodging of families, as well as the continuation of the daily lunch program. Receiving the contribution on behalf of The Salvation Army were Majors Kent Davis (Area Commander) and Don Wildish (Conroe Corps Officer) along with Lisa Garces, Development Director.
Woodforest Charitable Foundation is pleased to partner with The Salvation Army and other charities, with the help of fundraising efforts from Woodforest National Bank, throughout communities that we serve.
Woodforest Charitable Foundation: The Woodforest Charitable Foundation was created by Woodforest National Bank in 2005 as a direct result of its desire to support and invest in the communities in which it serves. The Foundation is committed to assisting those in need, enriching lives and communities through dedicated leadership and faithful administration by providing funding to qualifying 501(c)(3) charities. For additional information regarding the Woodforest Charitable Foundation, call (832) 375-CARE (2273) or visit the foundation's website at www.wcf.org.
Woodforest National Bank: Celebrating 35 years of service and ranked among the top earning banks in the United States, the Woodforest family of banks currently has assets of approximately $4.6 billion and services more than 1,000,000 customers with branches in excess of 740 throughout seventeen states: Texas, Alabama, Florida, Georgia, Illinois, Indiana, Kentucky, Louisiana, Maryland, Mississippi, New York, North Carolina, Ohio, Pennsylvania, South Carolina, Virginia and West Virginia. For information about Woodforest National Bank, please call 832-375-2000 or visit the bank's website at www.woodforest.com.